För att ett företag ska hålla sig konkurrenskraftigt gäller det att företaget är anpassningsbart och innovativt, där man strävar efter att konstant förbättra sina affärsidéer och arbetssätt. Det ställs därför höga krav på att utmana verksamheten, såväl som dess medarbetare, för att nå ständig förbättring. Ett sätt att uppnå detta är att främja en kultur av kontinuerligt lärande i organisationen.
Steven Spear, föreläsare vid MIT Sloan School of Management i Massachusetts USA, belyser i en artikel hur vissa företag verkar kunna anpassa sig efter omvärldens snabba förändringar med lätthet. Detta menar han grundar sig i att dessa företag är riktigt bra på kontinuerligt lärande. De lär sig vad de ska göra och hur de ska leverera bra lösningar på ett effektivt sätt. Det handlar då inte om att personerna inom organisationen gått på enstaka kurser, utan det handlar om att lärandet blivit en del av kulturen och att medarbetarna kritiskt granskar sig själva för att hela tiden bli bättre.
För att den här typen av mindset ska komma på plats, gäller det att ledning såväl som medarbetare hittar metoder för arbete med kontinuerligt lärande. Spear nämner ett exempel där ett större företag uppmuntrade medarbetare att sitta med i en panel för att dela med sig sina insikter och erfarenheter kring säkerhet på arbetsplatsen. Resultatet blev att risken för jobbskador gick från 2 procent till 0.07 procent. Medarbetarna blev därmed tryggare, vilket innebar stora besparingar för företaget.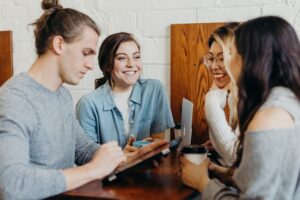 Att implementera kontinuerligt lärande på ett kostnadseffektivt sätt kan kännas komplicerat, även fast det i slutändan leder till ett mer lönsamt företag. Här följer därför några enkla tips:
4 tips för att främja kontinuerligt lärande
Mentorer. Förse mindre erfarna medarbetare med en mer erfaren, och vice versa. Båda parter kommer få ett stort utbyte av detta, då de får nya insikter och kunskaper av varandra. Den mindre erfarna medarbetaren kan ha nya perspektiv på gamla problem och den mer erfarna kan dela med sig av sina tidigare erfarenheter.
Uppmuntra en feedback-kultur. Uppmuntra kollegor i organisationen att vara öppna med sina lärandemål och gör det naturligt att både be om och ge varandra kontinuerlig feedback. Är det en person i teamet som vill bli bättre på att tala inför publik, låt den göra det ofta och låt en eller flera från teamet öva på att ge feedback. Det är en bra övning åt båda hållen!
Skuggning. Att gå med en kollega under en halvdag, ett kundmöte eller på en workshop kan ge fördjupad kunskap inom ett visst område, och är därför värdefullt för lärandet. I skuggningen kan det även ingå ett mindre projekt, som man sedan får presentera för teamet, och som i sin tur ger feedback.
Kunskapsdelning mellan medarbetare. Hitta och uppmuntra personer till att bli ambassadörer för ett visst ämne och låt dem hålla föredrag om det. Har ni någon som är riktigt vass på att hålla workshops med roliga övningar? Låt denne dela med sig av sina främsta tips för att lyckas facilitera grupper på ett konstruktivt sätt. Format för detta kan exempelvis vara Lunch & Learn eller frukostar, där man möjliggör och främjar kunskapsdelning. Kom även ihåg att man även lär sig av att lära andra, så därmed får den som lär ut förmodligen också en hel del insikter.
Genom att prioritera lärandeinsatser så förmedlar företaget att medarbetarnas utveckling är värd att investera i, samtidigt som medarbetarna får fler verktyg för att bidra till verksamheten – vilket gynnar företaget långsiktigt. Så även om det kan kännas komplicerat att implementera en plan för kontinuerligt lärande, så finns det enkla steg att börja med – och det är definitivt är värt att lägga resurser på.
Tack för att du tog dig tiden att läsa!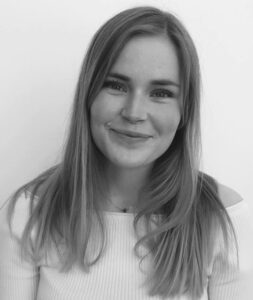 Emelie Engvall, HR-konsult & Social Media Manager på Sweden HR Group
Vill du veta mer om hur du kan implementera kontinuerligt lärande i din organisation?  
Kontakta oss här!